White water rafting in the Stubai
Welcome to Stubai Rafting!
We are the first and only rafting provider in the Stubaital and in the greater Innsbruck area. You can choose from a variety of tours: from leisurely to really wild, for beginners and rafting professionals, adrenaline junkies, children and families - there really is something for everyone. We offer you everything, whether a lively beginner & family tour on easy white water, or action-packed white water rafting on the wild Ruetz in the Stubaital. Or rather sightseeing of a very special kind on a relaxed city tour through Innsbruck - this is the right place for you!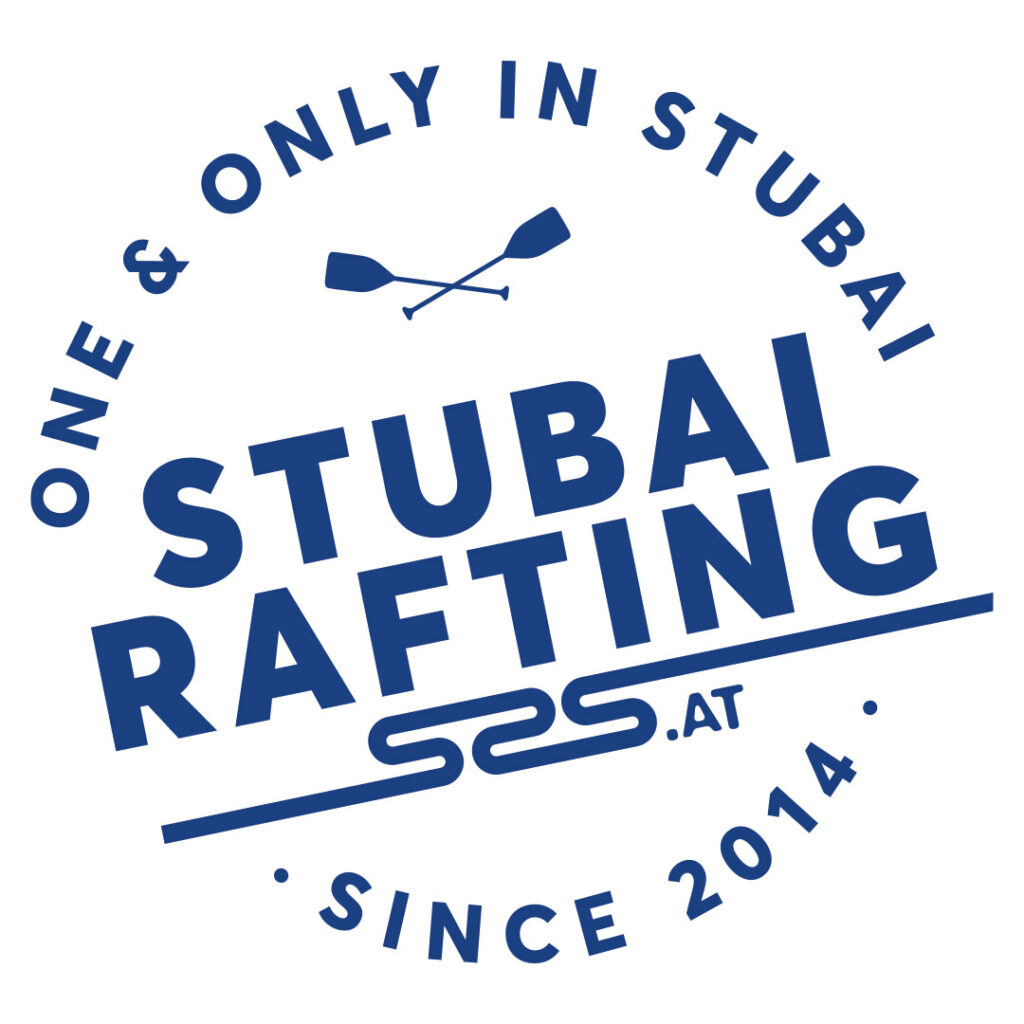 About us
Originally founded as a protest against power plant plans and water diversions from the Ruetz, we started in 2014 as the first and only rafting provider in the Stubaital with only two rafts, two guides and a single tour on offer, but plenty of enthusiasm. In the beginning, not even the Stubai people wanted to believe us that you can raft the Ruetz - because simply no one had ever tried it. Why - we do not know until today, because the Ruetz rocks!
In the meantime, we also offer Innsbruck City Rafting - Innsbruck's only sightseeing tour by boat - and have expanded the offer in the Stubaital to include a beginner and family tour on an easier section on the Ruetz.
Our raft fleet and raft guide horde has been constantly expanded and now meets the needs of larger groups, such as corporate events, bachelor parties, class trips or children's birthday parties. We will be happy to help you plan your trip and put together an individual offer for you.
Despite all this, everything is still on a smaller scale and a bit more comfortable; only with us there are still small groups and individual care instead of mass processing, plus of course top equipment, experienced guides - and a lot of fun!
Frequently asked questions
Contact
E-Mail: rafting@s2s.at
Phone: +43 660 756 9539
Rafting Stadl Stubai - Moos 12, 6167 Neustift im Stubaital, Tirol / Austria
Our rafting station in Neustift is the meeting point for our white water rafting tour and the Kids & Family Tour.
Here you can find the meeting point for the Innsbruck City Rafting Tour.